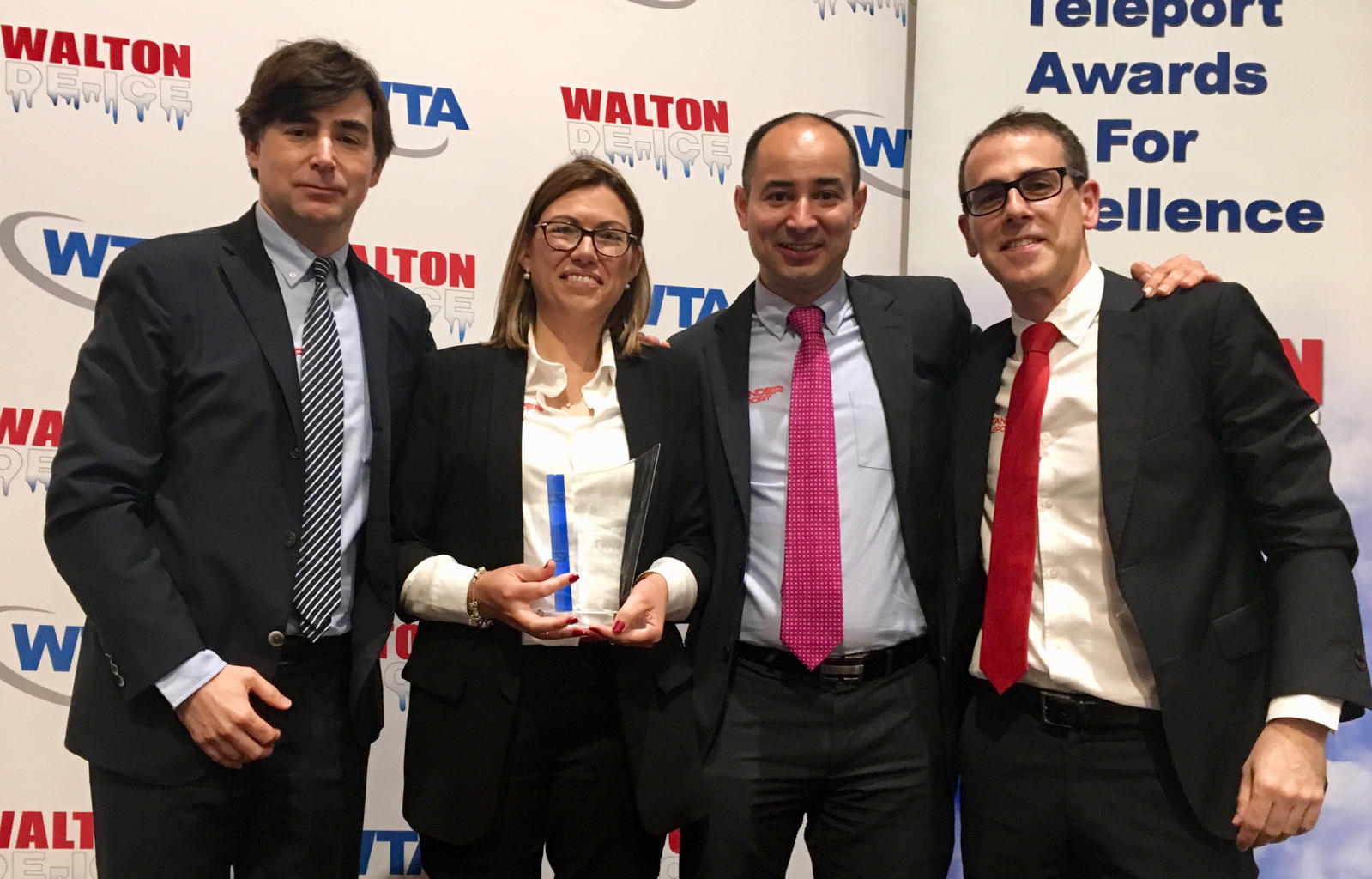 The World Teleport Association has chosen Santander Teleport as the winner of the prestigious Independent Teleport of the Year award at its annual ceremony meeting. This event takes place annually in the city of Washington during the Satellite trade show, of which Santander Teleport exhibits its services to the public.
The award was collected by the CEO and founder of Santander Teleport and Erzia Technologies, Luis Garcia. "We are extremely proud to receive this award, having been finalists for the last two years. For us it means the reaffirmation that our business strategy and the effort we have put into this project is being recognized. We are delighted with this award from the most important and representative association representing teleport operators."
Since 1985, the World Teleport Association (WTA) has been the only trade association that focuses on the business of satellite communications from the ground up. At the core of its membership are the world's most innovative operators of teleports, from independents to multinationals, niche service providers to global hybrid carriers.
Santander Teleport is an international operator that provides satellite communications services to governments and enterprises. It owns one of the most important teleports in Europe, from where communications services are provided to terrestrial, maritime and aeronautical terminals, located from America to Asia and from the Arctic to the Antarctica.